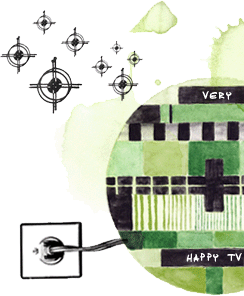 PRESS IMAGES
Photos by Sara Mac Key.
Right-click (Mac: ctrl-click) and choose "Save Image As …" to download.

PRESS RELEASES

Swedish Press Release 2011: New Album by Katharina Nuttall: Turn Me On

REVIEWS
"CHERRY FLAVOUR SUBSTITUTE" – 2008


Dagens Nyheter
"Det är stor dramatik, stora gester och ljudbilden ekar som
i ett stort, tomt rum. Så när som på en rätt jobbig Stooges-cover
är det här en perfekt skiva. Det vore synd och skam om den inte
gör Katharina till stjärna."
– Po Tidholm | dn.se
The German Record Critics Award 2009
The most beautiful flowers often flourish invisibly. Thanks to the
sensitive repertoire work of the excellent music distributor company
Cargo Records, german music lovers have the pleasure of getting to
know Katharina Nuttall.
"Cherry Flavour Substitute", the second album of the young swedish
musician, released on her own label Frances Records, is a great success.
On the one hand, it is melancholic, dark chamber pop, on the other
hand, the eleven songs of the album glitter almost cinemascope-like
orchestrated. Nuttalls voice sounds fragile and elfin, but at the same
time it has the energy to be a match for stars such as Beth Gibbons
(Portishead), Susan Janet Ballion (Siouxsie & The Banshees) or
Polly Jean Harvey easily. An exquisite musical treasure, brilliant
in every sense.
"THIS IS HOW I FEEL" – 2007

Årsbästalistor, svenska 2007
Tidningen Sonic, Lennart Persson
Årets bästa album, svenska 2007
Tidningen Barometern

"Det här är 10 poäng. Strålande. Fantastiskt ljuvt och starkt.
Som ett kraftfullt mörker överröst med glitterspray.
Arh! Jag vill ha mer, mer, mer."
– Music.se

"Jag har inte hört någon bättre svensk skiva som orkar vara
så tätt sammanhållen och dessutom kan konsten att vara
vacker i lyrik och tonkonst — själsmusik."
– Blaskan #4


"Det är något särdeles speciellt med Katharina Nuttall. Denna
norsksvenska med brittiskt påbrå lyckas på denna debut
övertyga rejält. Vilken fantastik röst hon har. Dov – maskulin –
på det där Patti Smith-aktiga viset. Och låtarna sen, stadigt
hållna, lagom svärtade, återhållet energiska."
– Kristianstadsbladet

"Vackra melodier och storslaget drama"
-UNT