Slaktkyrkan
21 tim ·
Katharina Nuttall + The Hanged Man
Torsdag, 14 oktober 2021
19.00 – 23.00, Slaktkyrkan
Biljetter: slaktkyrkan.se/kalender/katharina-nutall-the-hanged-man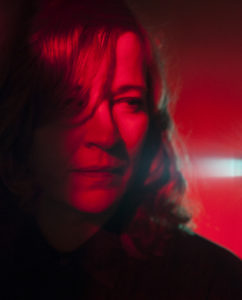 Katharina Nuttall är artist, filmkompositör och musikproducent baserad i Stockholm, Sverige. Hon har släppt tre soloalbum och i mars 2022 kommer hennes fjärde album – The Garden.
The Garden är ett konceptalbum om emotionella flöden och uppståndelse som kombinerar sånger, instrumentalmusik och spoken word, inspirerad av Charles Baudelaire, John Keats och smuts. The Garden är också ett samarbete med bildkonstnären Albin Biblom. Den 6 november 2020 släpptes Lethe som är första singeln hämtad från det kommande albumet.
Katharina Nuttalls konstnärskap rör sig fritt mellan genrer och konstformer och på sina tre tidigare skivor har hon utforskat olika musikstilar och uttryck. Hennes debutalbum This Is How I Feel släpptes 2007, följt av Cherry Flavor Substitute 2008. Låtar från de två albumen sattes samman på den europeiska utgåvan Cherry Flavour Substitute Limited Edition, ett album som tilldelades det tyska kritikerpriset German Record Critics Award 2009. Hennes tredje album Turn me on, ett samarbete med den engelska producenten Head känd för sitt långvariga samarbete med PJ Harvey släpptes 2011 av skivbolaget Novoton och möttes med lysande kritik.
Detta blir första spelningen med full sättning sedan 2014.
The Hanged Man leds av Rebecka Rolfart (tidigare Those Dancing Days, Vulkano). Sedan 2013 har bandet spelat sin mardrömslikt vackra popmusik. Hela tiden i ett gränsland där sorg, styrka, smärta, kraft, skörhet, mystik och fantasi bor. Låtarna har dragits fram ur själens hemliga vrå för att så blivit förevigade i den här världen i skinande skrudar.
I november 2014 släpptes det första minialbumet "First Quarter Moon", följt av kassett EPn "Lord Have Mercy", januari 2016, båda via Kning Disk/Telegram.
Debutalbumet "Of Blood Is Full" släpptes i september 2017, via Dubious Records. Det spelades in i en gammal vingård i norra Italien av Max-Måns Wikman. Uppföljaren 'As The Tower Fell' släpptes under pandemins år 2020 och kan nu äntligen upplevas live!